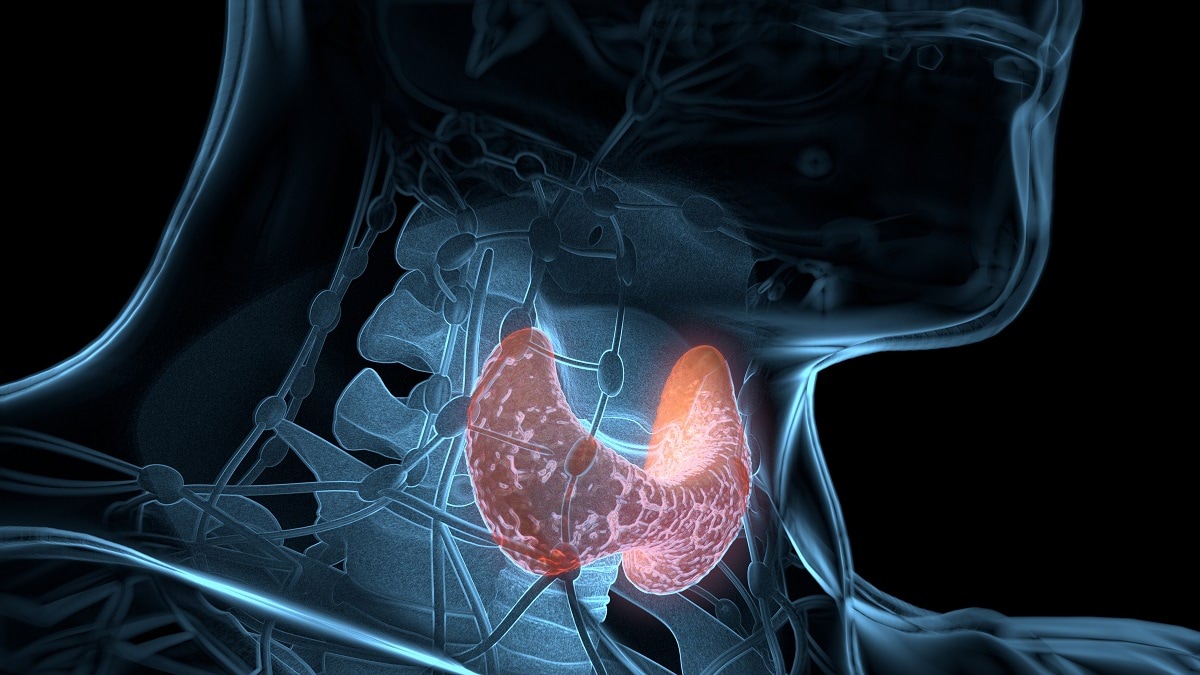 Thyroid and diabetes. Is there a connection?
Thyroid problems are as common today as anemia. This is largely due to iodine deficiency, the effects of radiation and autoimmune aggression. But whatever the reason, thyroid malfunctions always form a tail, from a wide variety of health conditions.
There are a lot of such pathologies. But this article will focus on only one of them. So, welcome diabetes.
What does diabetes have to do with it
The prevalence of diabetes mellitus (DM) in the population is in no way inferior to thyroid diseases. Without having a clear connection with age or gender.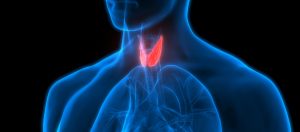 Type 1 diabetes – often debuts before the age of 30, is due to acquired insulin deficiency and is irreversible.
Diabetes mellitus type 2 – more typical for the population 40+, is associated with excess weight and the possibility of a complete cure, albeit with early detection.
In the first case, due to a lack of insulin (a kind of "key"), glucose cannot enter the cell and become a product for energy production.
And in the second – "there is a key, but the lock has broken," that is, cellular receptors lose their sensitivity to insulin.
As you can see, the symptoms and complications of both types of diabetes are due to the excessive concentration of glucose in the blood. But what does the thyroid gland have to do with it?
Firstly, a deficiency of thyroid hormones provokes a set of fat mass, by slowing down the metabolism and liver function (increasing blood cholesterol). Which, as already indicated, is the trigger for SD 2.
Second, recent evidence suggests that the combination of diabetes and hypothyroidism dramatically increases the incidence and severity of diabetes complications.
Plus to minus – gives a minus
An excess of glucose and a lack of T4 is a destructive cocktail for all organs and systems. And the lack of specific signs of hypothyroidism adds fuel to the fire.
As a rule, the symptomatology in such cases quickly "leads" to an appointment with a cardiologist, dermatologist, neurologist and even a psychiatrist, and only in the last place – in an endocrinologist's office.
Thyroid pathology, like diabetes, develops over the years, often "managing" to significantly harm the state of health before they are detected.
So, in one of the latest studies by scientists from Taiwan, it has been convincingly proven that the combination of type 2 diabetes and even subclinical (latent) hypothyroidism three times increases the risk of severe kidney damage (nephropathy).
And data from another analysis indicates a significant increase in the risk of severe retinopathy (damage to the retina of the eye).
In addition, the presence of antibodies against pancreatic tissue (eg, GAD) has a direct relationship with the incidence of autoimmune thyroiditis (thyroid damage).
The opposite situation also matters, when the level of thyroid hormones is increased. In this case, the body's need for insulin increases greatly, which often leads to ketoacidosis, in the presence of type 1 diabetes.
How to suspect a problem
As already noted, the symptoms of thyroid pathology do not have specific features:
weakness, fatigue;
lability of mood, from apathy and tearfulness (with a decrease in T4) to increased anxiety and nervousness (excess of T4);
dry skin or, conversely, increased "fat";
recurrent acne and pustular lesions against a background of poor healing;
hair loss;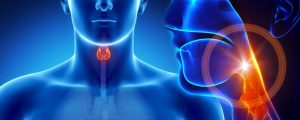 digestive disorders (constipation, diarrhea https://en.wikipedia.org/wiki/Diarrhea, bloating, and others);
chilliness (lack of T4) or, conversely, a feeling of heat (excess of T4);
unmotivated change in pressure towards a decrease or, conversely, an increase;
frequent headaches;
weight gain or wasting while eating a normal diet;
swelling
other.
Long-term presence of even one of these symptoms may be a sign of a hidden thyroid lesion. And it requires special attention from patients already suffering from diabetes.
Analyzes
Diagnostics of the "health" of the thyroid gland is based on the assessment of the level:
TSH,
T4 free,
T3 free,
antibodies to TPO
and to the TG.
You can rent them individually or as part of a complex. And, in most cases, this list is sufficient for making an initial diagnosis and prescribing treatment. And to supplement the picture of "what is happening" can be done with the help of ultrasound.
Thyroid problems are as common today as anemia. This is largely due to iodine deficiency, the effects of radiation and autoimmune aggression. But whatever the reason, thyroid malfunctions always form a tail, from a wide variety of health conditions. There are a lot of such pathologies. But this article will focus on only one of…